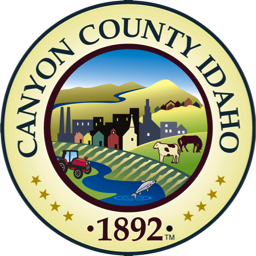 Commissioners' Agenda
The Board of Canyon County Commissioners typically holds open session meetings daily in their meeting room of the first floor of the County Courthouse at 1115 Albany Street, Caldwell, Idaho. Executive Sessions (closed meetings) may be held pursuant to Idaho Code 74-206 as needed during regular scheduled meetings, with the purpose of such sessions and authority to close the meeting announced at that time. Times are advisory.
---
Search
PLEASE NOTE: The Commissioners' voting and attendance records are only searchable from 02/22/2023 forward. For Commissioners' voting and attendance records prior to 02/22/2023, we ask that you please submit a public records request by clicking
here.
---
Search Range
Search range is optional. If no dates are selected then all dates will be searched.
Search Type
Select how you would like to limit your results.
Return a list of events which contain selected text in the event title or description.
Return an attendance list for a selected commissioner.
Results
Download CSV Results
---